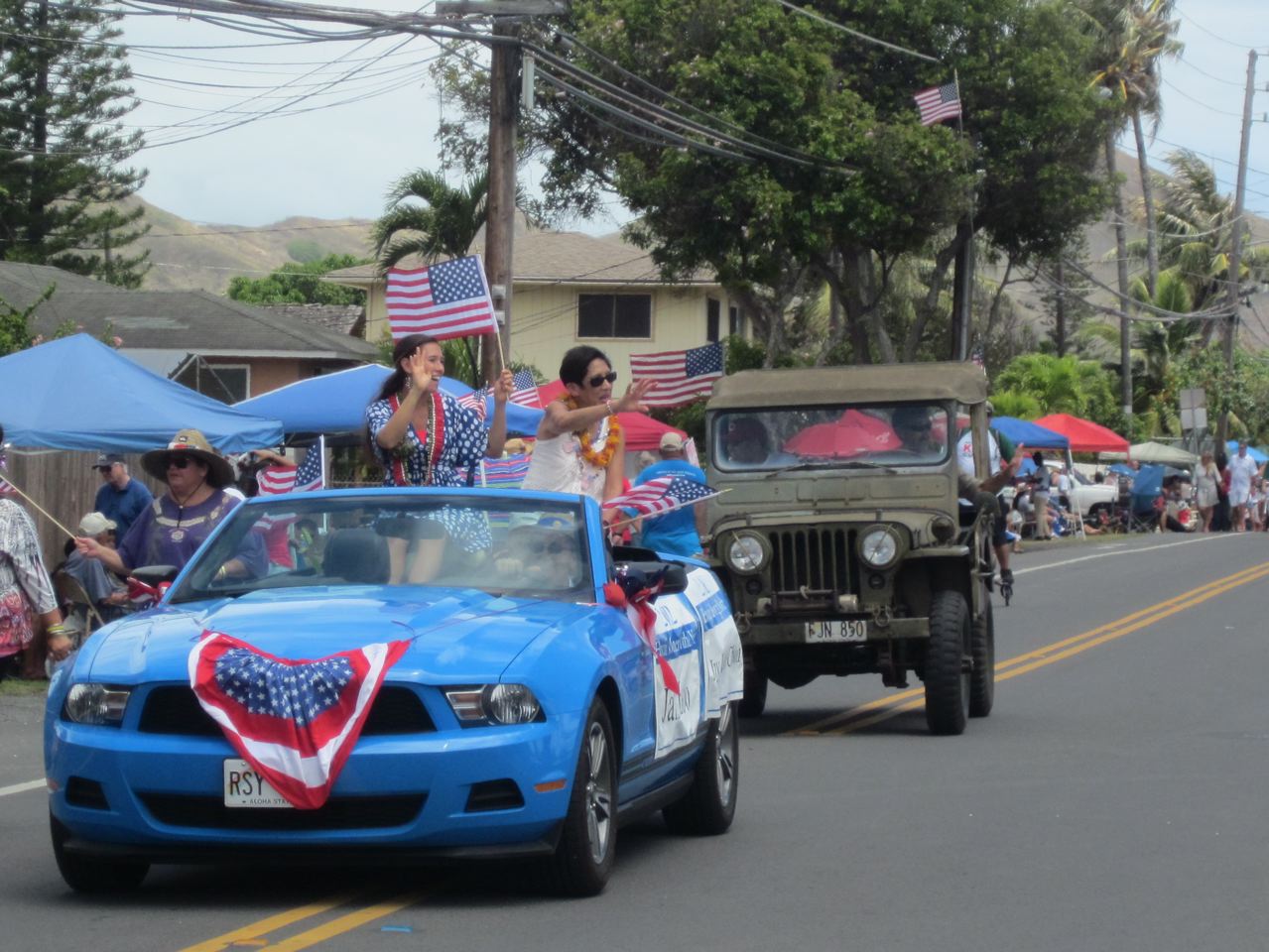 Here is a chance to abuse your car to it's thermal limits. Nothing like a parade on a nice, hot, July afternoon to get the fluids flowing all over the radiator and out onto the ground.
On the brighter side, you get to meet lots of nice people along the parade route. Maybe some of them will help push your car off to a side street when it overheats.
Do I like parades? "Yes". Do I think sixty year old, coolant challenged, British cars should be subjected to parades, "No."
In case you feel differently than I do, and in fairness to everyone who feels differently, I have forwarded the following email from Fred Weisberger (Antique Automobile Club of America) and the Kailua 4th of July parade organizers to all of you. If you decide to participate, have a great time and do the club right. We'll reserve a tech session for you sometime in the near future.
Aloha, Rob
---
Hi Car Folk,
The Exchange Club of Downtown Honolulu (similar to Rotary) is participating in the Kailua 4th of July Parade–the oldest and largest such parade in Hawaii!
The Exchange Club will be distributing 2,500 small American flags to people along the parade route. The Exchange Club is looking for six or seven antique cars to carry older members and the boxes of flags. I will be participating with one of my antique cars, so we are still looking for another six or so cars.
We will first meet at my house and then drive to the staging location as a group. This a fun parade with literally thousands of friendly spectators lining the 1 1/2 mile parade route–and they love our antique cars!
The unit is near the front of the parade, so it should move quickly and be a lot of fun for all. More information to follow. If you are interested in participating the 2017 Kailua 4th of July Parade, please contact me.
Fred Weisberger
Phone: (h) 254-0392 / (c) 354-4644