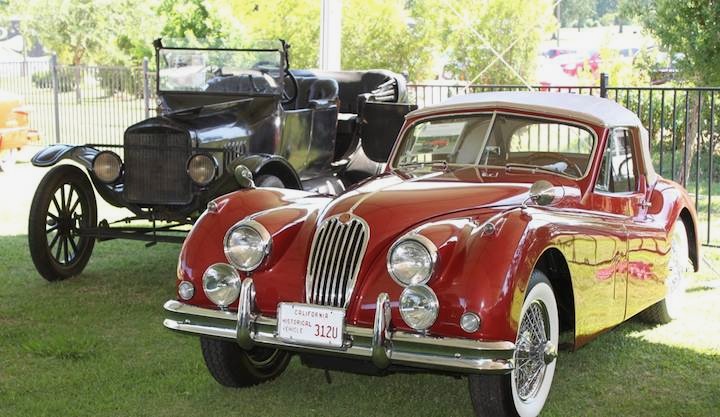 Here's something that may surprise you as much as it did me.
For years I auto-paid my classic car insurance premium and lived with the illusion that if the worst happened, and my car was badly damaged, I would be reimbursed the "fair market value." Nothing could have been further from the truth.
Since this light bulb moment of insurance deception, I have had this discussion with other classic car owners who were under the same misconception as I. Here's the way it really works.
In my world, my sixty-two year old Jaguar is valuable for a variety of reasons. First, the simple fact it has survived sixty-two years. Second, it runs, has all its parts, and still looks pretty go. Plus, the laws of supply and demand work in my favor.
Many insurance companies have an opposing view. In their collective minds, my car is worth almost nothing BECAUSE it is 62 years old. What it looks like is irrelevant. The law of depreciation trumps everything in the collector car world. The over riding fact is it is old and therefore worthless due to depreciation.
If I had gotten into a bad accident with my old insurance company, they would have "totaled" the car and paid me the scrap value which would have been almost nothing. For years I never got the memo that told me this. When I found out, I immediately changed insurance companies.
That led me to a whole new approach to insuring old cars, such as "stated value" policies.  I'm humbling myself in the interest of maybe saving one of you from suffering the loss of your car, but possibly, the investment value it has as well.
There are many classic car insurance companies, but beware, they have strict rules, and lots of hoops to jump through before they will insure your treasure. One requirement in particular is to keep your car behind a locking garage door. Only two garages on my whole block even have a garage door.
There are lots more restrictions too, so if you shop around, keep in mind the way you use your car. Going out for a Sunday drive may be a thing of the past. Driving to work…not any more, and a quick trip to the market for milk and eggs…go ahead, but your insurance will be void if something happens.
The list of things you are allowed to do with your car might be a very short one if you obey the policy rules to the letter. So, for what it's worth, if you survive the first hit, it might be worth reading the small print to make sure your insurance company doesn't hit you harder the second time.
In the interest of learning more about this topic, I invite members to contact me with stories and experiences they have had, both good and bad. Maybe sharing them with each other will make all of us more knowledgeable on the subject.
Drive careful and have a great weekend.
Aloha, Rob