AAA Hawaii Magazine featured the British Car Club of Hawaii in its Winter edition in Cheryl Tsutsumi's story Haute Wheels, and in the Showroom section with a showcase on Rob Caveney and his 1955 Jaguar XK-140.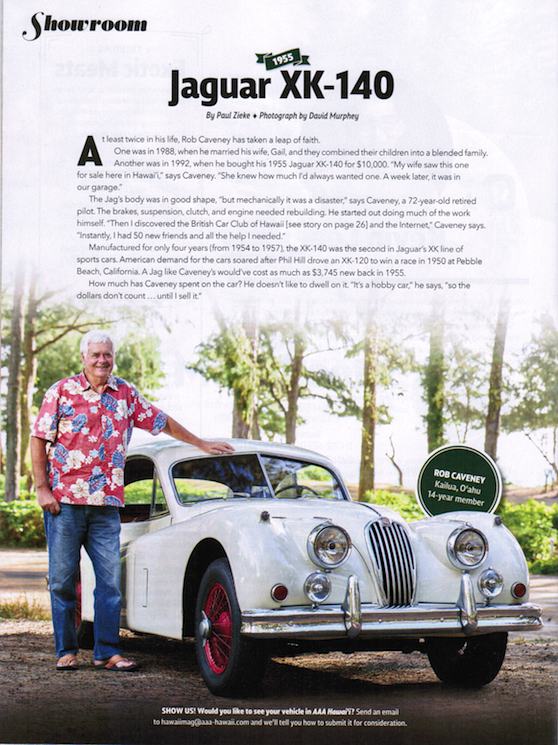 The Haute Wheels article speaks of the passion and dedication that Hawaii automobile owners on all the islands have for their hobby. Also featured were the Porsche Club of America Big Island Hawaii Region, the Kauai Classic Car Club and the Maui Classic Cruisers.
The AAA Hawaii Magazine is sent directly to all AAA Hawaii members. More information about the organization can be found at https://www.aaa.com .