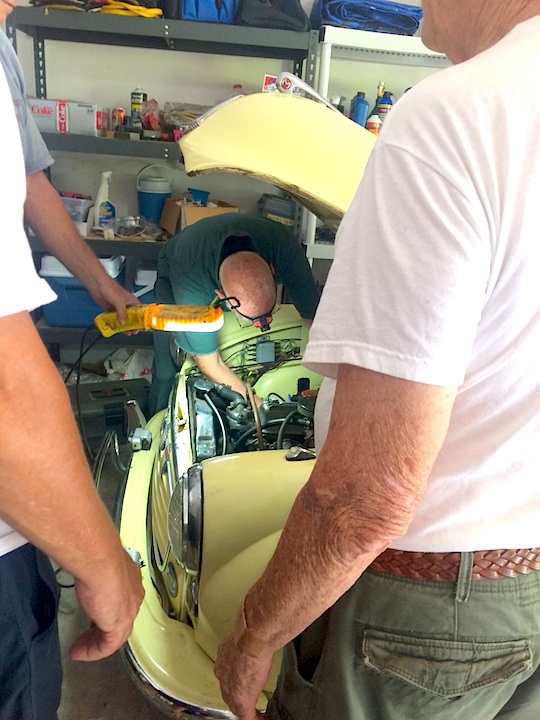 Ace mechanic Patrick Casey worked his usual magic and got Gary Bean's little Morris purring like a kitten.
The work involved a little more than tightening a loose pinch bolt, but the collective talent, and resourcefulness, of the members in attendance at the last BCCH tech session overcame all the issues to get it running.
We all enjoyed the success with a delicious pizza for lunch. Nice work guys.