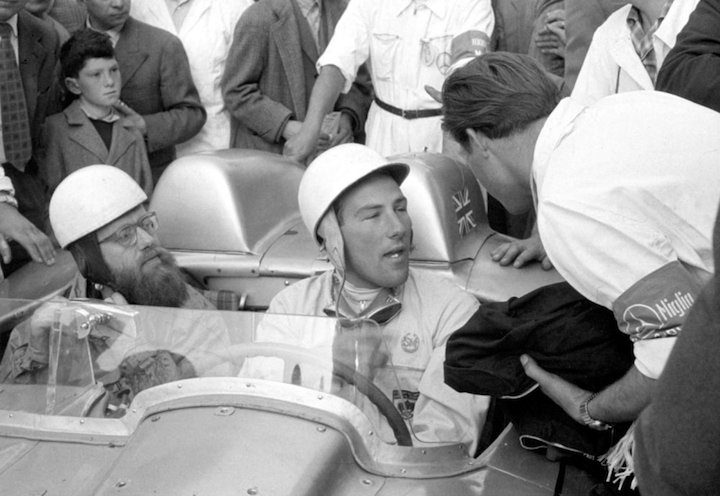 Even if you don't follow Formula One racing, or racing of any kind, the name Stirling Moss may sound familiar. His obituary was in the Star Advertiser this morning. A few members alerted me to his passing and that was all the reason I needed to think the rest of you might want to know too.
To race for 14 years, then retire from the international racing circuit at age 33, and still be counted among the top ten racers of all time is quite an accomplishment. To say he was a man of many interests would be an understatement. Among his many achievements, in 1957 he broke the world land speed record at the Bonneville Salt Flats. I'd guess that not many current Formula One racers have even been to Utah.
Two quotes attributed to him seemed especially noteworthy. "Courage and stupidity are pretty much synonymous," and the other, "People watch racing to witness the point where courage converges with catastrophe." After reading these words, I couldn't help thinking of the stories many of you have sent to share.
He seemed to summarize many of our own collective experiences. One of his accomplishments illustrates his driving philosophy to an extreme. In 1955 he won the Italian Mille Miglia by driving 995 miles in 10 hours. Do the math on that and you will see what I mean. It would seem that throughout his career he not only out ran his competitors, but fate as well.
Aloha,
Rob